RADIO/PODCASTS: My "Talk The Copy"™ and Voice Chops Toolbox™workshops have been helping broadcasters at NPR and community radio stations for 30 years.  My  "Coaching Talent with Confidence" event was one of the top 5 sessions at the September 2020 PRPD/PMJA "Let's Go Live!" Conference. PRPD's Abby Goldstein: "Your session was just brilliant. It was engaging, entertaining and has continued to generate positive feedback."
Recent clients:  CIR's "Reveal," "The PBS Newshour," "Inside Energy," KJZZ/Phoenix, CapRadio and Houston Public Media, among others. Recent podcast clients include: "70 Million," Vice News' "Chapo: Kingpin On Trial."  I help reporters and hosts sound their best.  

EXECUTIVES:  In 2018, I coached a Salesforce executive to be on "60 Minutes" with my partner Marianne Wilman. As well as media training, I coach speaking and presentation skills for business execs in the Bay area and beyond.  I help polish their message, improve their speaking style, and develop their business persona.  I began this during the first dot.com with Intel VP's.    Clients: Salesforce, Muse Media, Splunk, Intel, Fiserv.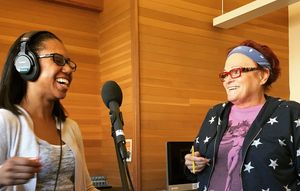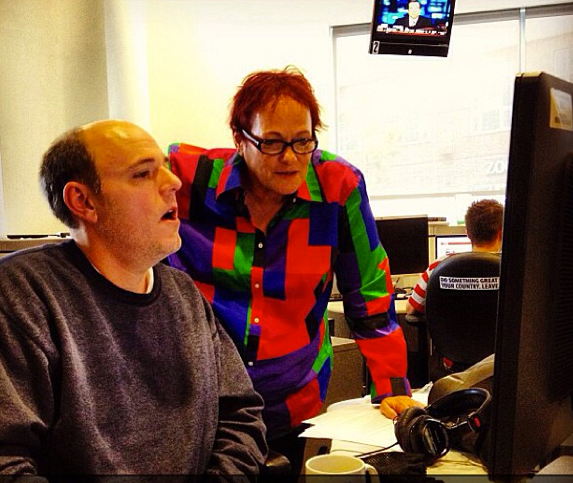 One way to get reporters to loosen up and be more conversational in the read is to have them do it drunk or laughing! Listen to Matt Casey's three takes: regular, drunk, and the keeper. 
"We were thrilled to get Marilyn's help on our show. She diagnosed several issues and quickly came up with a strategy. Her approach is direct but kind, and she has a way of communicating very nuanced feedback so that a host can comprehend and change it. She's tenacious and infinitely creative about how to "tune" a host's voice. She has worked wonders; we'd work with her again in a heartbeat."   --Andie McDaniel, Senior Director, Content and News, WAMU, Washington D.C. 2018
"Marilyn is an amazing coach, significantly improving my speaking and presentation skills to groups of 5 or 5000 people. This presenter , and the audiences, are eternally grateful. "  --Don MacDonald, CMO, MX.com, 2016
"Marilyn gets to the heart of each person's sound. Her session had an immediate impact; the reporters emerged sounding confident, authoritative and authentic.  The recording gave me tools for consistent follow up and techniques I can use with everyone."  --Joe Barr, Chief Content Officer, Capital Public Radio, Sacramento, 2018
"Marilyn understands how to push hosts outside their comfort zone...challenging and supporting them at the same time. You can't always effect change by handling talent with kid gloves, but you CAN make it safe for them to take risks...and see results. Marilyn is great at walking that fine line." --Cheryl Dring, Program Director, WOSU.